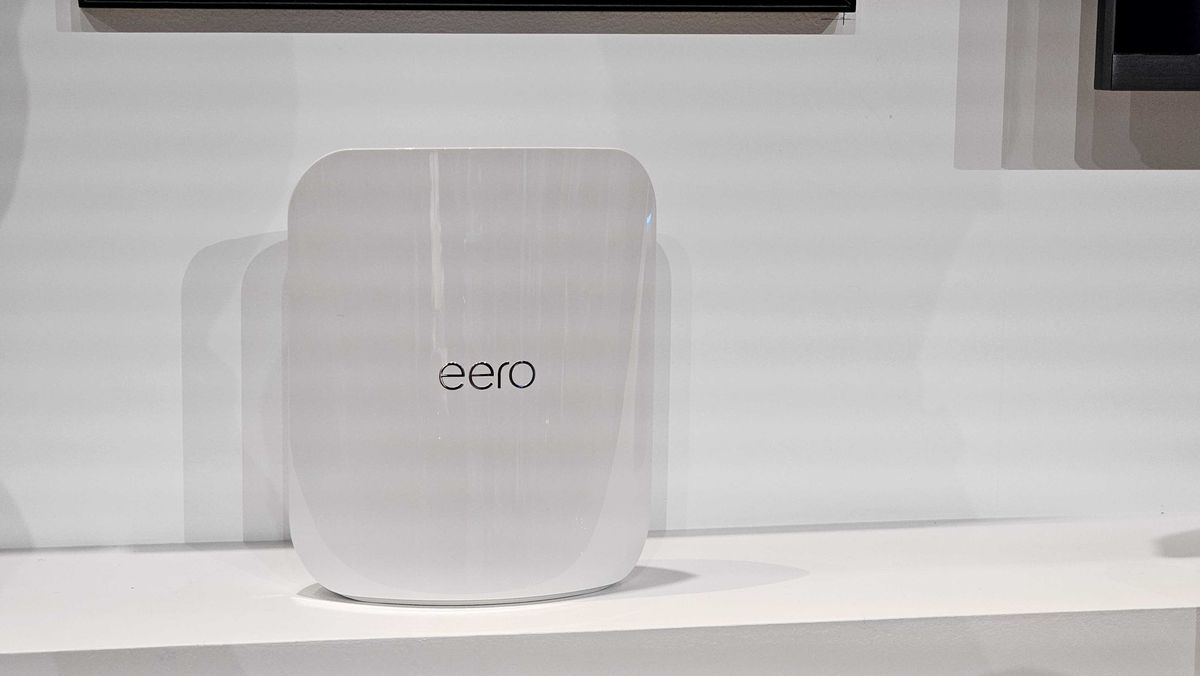 Amazon's Big Devices event 2023 revealed the latest in gadgets, new tech, and smart devices from the tech giant, but one of the biggest announcements was the eero Max 7, its first Wi-Fi 7-ready mesh router system.
A mesh router is meant for larger spaces that require even Wi-Fi coverage, as it consists of a main router and several nodes that can be placed throughout your space of choice. The eero Max 7 will surely be one of the best mesh Wi-Fi systems you can get, as it supports 2.4, 5, and 6 GHz radio bands, wireless speeds up to 4.3 Gbps, wired speeds up to 9.4 Gbps, and features two 10 and two 2.5 Gigabit Ethernet ports for said wired connections.
And if you're wondering how much range the eero Max 7's Wi-Fi has, a single router provides 2,500 square feet of coverage and a three-pack (a router and two extender nodes) has up to 7,500 square feet of coverage. It will also work with major IP service plans, and be backward compatible with previous eero devices so you can mix and match them.
Currently, the eero Max 7 is available for preorder in the US and UK. There are listings for it on the Australian Eero website, but not direct mention of pre-orders. While we would expect it to arrive dowwn under eventually, we don't yet know when that will be. Pricing in the US and UK is set at $599.99 / £599.99 (one-pack), $1,149.99 / £1149.99 (two-pack), and $1,699.99 / £1699.99 (three-pack) through eero.com, Amazon, and other retailers and internet service providers.
Is Wi-Fi 7 even necessary?
Since Intel announced it was bringing Wi-Fi 7 to commercial markets back in 2022, we've slowly been seeing a trickle of devices coming out to support it. Amazon's eero Max 7 mesh router is the latest one, promising to harness the connective potential and provide users with blisteringly fast internet speeds.
While this could be a great move for businesses that require the fastest internet speeds, individuals need to carefully consider whether the upgrade is worth the steep price of entry. There are many questions that you need to ask yourself before investing in Wi-Fi 7-ready devices, like what are you using it for? For instance, if you're a professional or hardcore gamer who needs the fastest and most consistent possible connection, it would be a worthwhile investment.
However, if you looking to update to a stronger connection that's also widely available now, then Wi-Fi 6 or Wi-Fi 6E are excellent options to invest in. They also have the added benefit of cheaper routers compared to the extremely expensive Wi-Fi 7 ones which, depending on if you're getting a single or mesh, can cost nearly $2,000.
You might also like