Planning a trip to Phuket and wondering what are the things to do in Phuket? Figuring out how to plan your itinerary so that you can make the best out of your time? Let us help you out!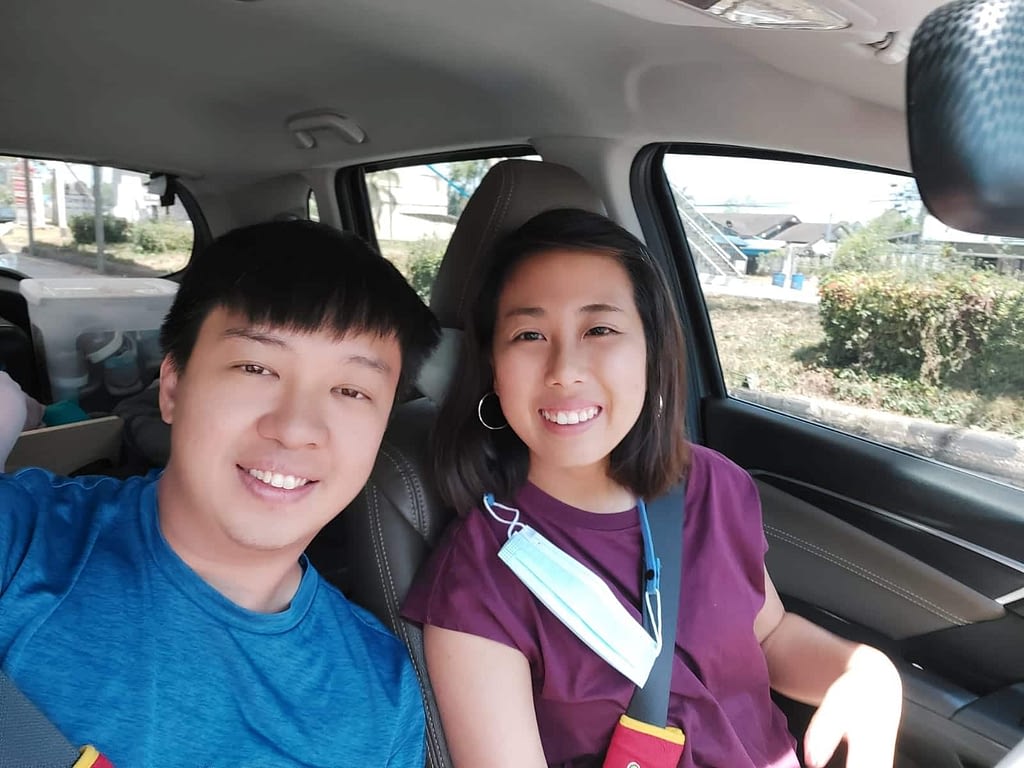 Before we begin, a short disclaimer that our itinerary was set with the ultimate goal to chill and slow down from our hectic life in Chiang Mai. It wasn't meant to cover as much ground as possible. You could probably finish all the things we did in 12 days within six if you really want to make the best out of your time in Phuket. Post-Covid travel must be not cheap, so it also makes all the sense to grab every minute to explore. With that, let's dive into our itinerary!
1. Drive from Chiang Mai to Phuket
We took 2 days to drive down with a stopover at Hua Hin to make sure that we aren't too tired on the road. The drive from Chiang Mai to Hua Hin was easy but we also took some risk in choosing an unfamiliar route to avoid Samut Sakhon (a province that was coded dark red for Covid-19 at that time).
We debated about the extra 1 hour of driving but decided in the end that it was worth the drive to be safe, so we ended up doing a 12-hour drive down to Hua Hin through Nakhon Pathom, with a few interesting stops along the way. One of them was a nice bakery in the province of Tak. The drive was quite an experience and you can read more about it here.
We reached Hua Hin right before last light and stayed at Talay Hotel and Villa, a beach villa that is within walking distance to Cha-Am beach. Even though it was only for one night, it was such an enjoyable stay that we had to write about it! So, if you are looking for a nice place to stay at Hua Hin, check out our review of the villa.
The subsequent drive from Hua Hin to Phuket was a breeze and we enjoyed the scenic mountainous views along the way. It was our first time driving this route and it felt really manageable throughout the whole drive with a couple of stops before we entered Phuket. If you want to know how it was like before trying the drive out for yourself, read our experience about driving right into Phuket.
2. First Location: Ao Sane / Nai Harn
Our accommodation for the first leg of our Phuket trip was Baan Krating Resort. We chose this place due to its price point and private snorkelling beach. The resort was such a nice way to start our Phuket adventures!
Besides snorkelling at the private beach, we also visited Nai Harn beach quite a number of times to swim in the pristine waters and enjoy the vast stretch of sand. The other highlight of our time here at this part of Phuket was cafe hopping! Of all the cafes we went to, here's a list of cafes that we think you should visit: Coffee Tribe Cafe for chilling and playing boardgames, Wilson's cafe for their burgers and healthy bowls, and BOOST for their atmosphere and coffee.
It was quite hard to get cheap and good Thai food in the vicinity, but we managed to find 2 bustling local markets that sell great southern Thai food. We recommend visiting either one to have a feels of the locals' daily life and give the local curries a taste: Rawai Moving Market and Rawai Monday Market.
Another highlight was our visit to the Rawai Seafood Market. It can't get any fresher than this! Read about our dining experience with jumping crayfish and squirting shellfishes here!
3. Second Location: Ao Yon / Pan Wa
We moved to My Beach Phuket Resort for the second part of our trip in Phuket. It was such a luxurious and scenic stay over at the quieter side of Phuket. Catch up with our review of this resort here if you are considering booking your next holiday here!
We spent a disproportionate amount of time in our hotel, chilling by our pool and enjoying the beach. When we were out, we were mostly exploring Phuket Old Town. We love the colonial architecture of the shophouses lining the streets of Phuket Old Town.
One extra-special surprise was to find an authentic Singaporean restaurant in the Old Town! Imagine our delight; we never thought we would be able to savour hometown food in a super chill environment in town, all reasonably priced. Check out Lao Pa Sat, a restaurant run by a Singaporean-Thai couple, for great Singaporean delights like Hainanese Chicken Rice, Kaya (coconut jam) Toast, and Hokkien Mee (Stir-fried prawn noodles).
The Sunday Night Market was bustling and we enjoyed the local buzz so much. There are tons of cafes to visit in the vicinity, and many youngsters love to hang around the streets and soak in the hipster atmosphere.
The friendly staff at our resort recommended for us to visit the aquarium in Phuket Town, so we decided to give it a try. We found out that it is the largest aquarium in Thailand! Since it's situated in the basement of the mall, it was a good escape from the sun and a nice break from the sand and sea. The mall itself is quite up-class, so it was a breezy stroll past all the luxurious brands and established eateries. We wrote about our aquarium experience here!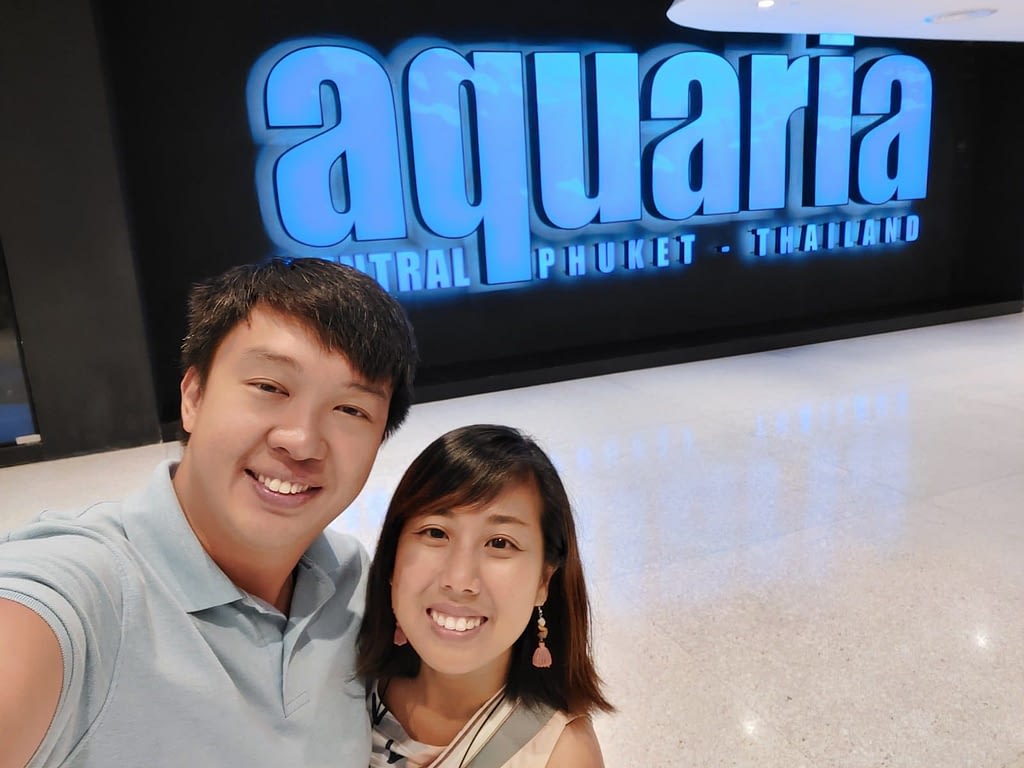 4. Destination Home!
After a good 12 days in Phuket, we stopped over in Bangkok before finishing up the rest of the drive back to Chiang Mai.
Because we drove our Honda Jazz, we had a lot of car space which was filled with things like camping chairs, floats, fishing gear, small tables, and even an ice-box! It really made the trip very much more fun. But of course, if you are flying into Phuket, it would be hard to carry around things like that. If you are going to make a reservation with the hotels we recommend, you will definitely need to rent a car. It would be the most convenient to do so from the airport, especially with big brands. Do be extra careful while driving and try to find safer parking spaces when driving a rented car.
We are happy to be able to share with you our rough itinerary with all the details in our review articles. We hope that it gave you some insight into planning your next trip to Phuket! The pandemic has definitely shaken things up in the tourism sector here in Thailand, so I'm sure everyone is excited to have you come to visit! Let us know in the comments about your trip and your experience in the places we recommended. Have fun and travel safe!