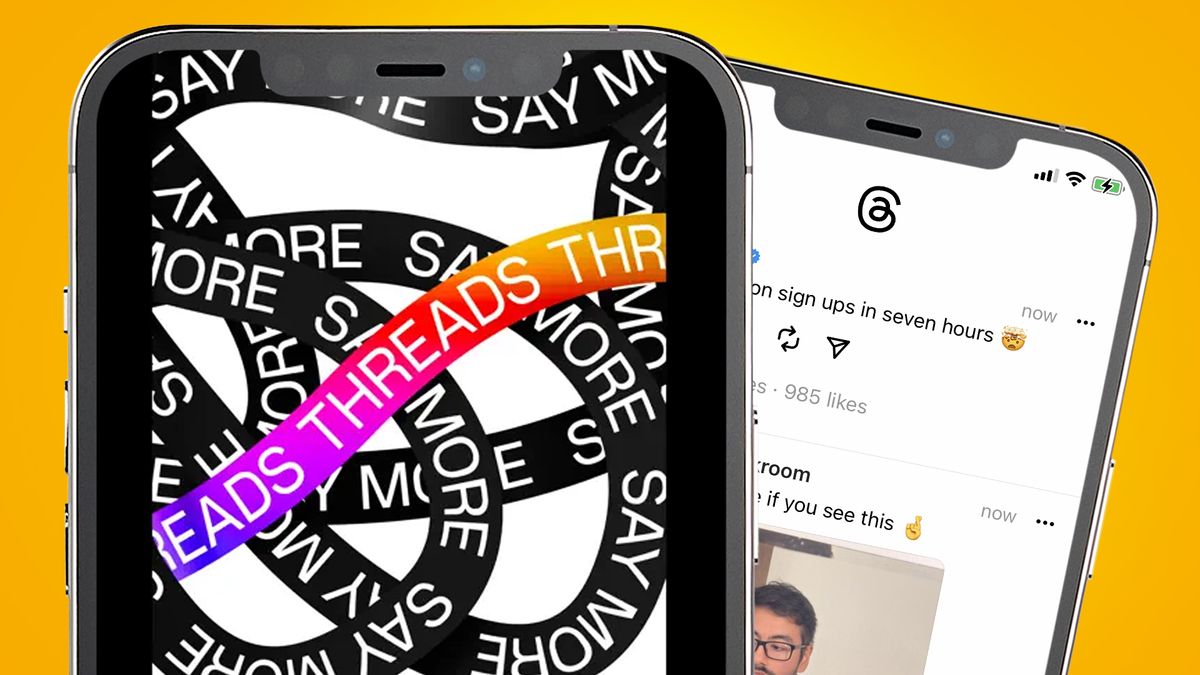 It's safe to say that Threads has drawn a massive audience since its launch on July 5, 2023, with 10 million signups in only seven hours. Making it easier is the fact that you can simply use your Instagram account to create a Threads account almost instantly. However, that all comes with a huge caveat.
When you join threads, you link your Instagram account to your Threads in order to claim your user handle. As users are starting to discover, if you decide you want to delete that Threads account, you'll also have to delete the Instagram account that's linked to it. Twitter user Emily Hughes posted her own experience with this.
I deactivated my threads account already but it turns out you can't delete your threads account *without also deleting your Instagram account* so maybe just don't sign up!July 6, 2023
See more
I'm muting this but here's a screenshot pic.twitter.com/Ss0Cb3554nJuly 6, 2023
See more
This is also confirmed by Meta's Supplemental Privacy Policy which states: "You may deactivate your Threads profile at any time, but your Threads profile can only be deleted by deleting your Instagram account." The policy page further explains that this is because Threads is part of a user's Instagram account.
If you decide you want to delete your account anyway, we have a guide on how to delete your Threads account. You can also deactivate your account instead of deleting it, which keeps your Instagram safe and sound.
Threads could be a serious threat to Twitter
Despite this rather huge caveat to opening a Threads account, Instagram has 2 billion users on the site that it can continue to leverage to grow its Threads user base. If this growth continues, it might be the first social media site that can truly challenge and maybe even surpass Twitter.
Meanwhile, it seems that Twitter under the guidance of Elon Musk, its owner and former CEO, is committed to making increasingly bizarre and misguided decisions and policy changes that further hurt the user experience. The latest two gaffs were daily rate limits on how many Tweets you can view (currently 10,000 for verified and 1,000 for unverified users) and a login requirement for viewing Tweets.
Musk quietly reversed on the second one, allowing for Tweets to be publicly visible again. Interestingly enough, this was done just before Threads' surprise launch on July 5 (originally the app was slated for a July 6 release).
According to Boing Boing, Musk also made a statement on Twitter that it would be "infinitely preferable to be attacked by strangers on Twitter, than indulge in the false happiness of hide-the-pain Instagram." Between his policy reversal and this statement, it's clear that Meta's initial success is having an effect.
It'll be interesting to see how all this plays out, if Meta has made a true Twitter-killer app, and how Musk responds to that in any meaningful way other than empty threats and hollow 'truth' statements.