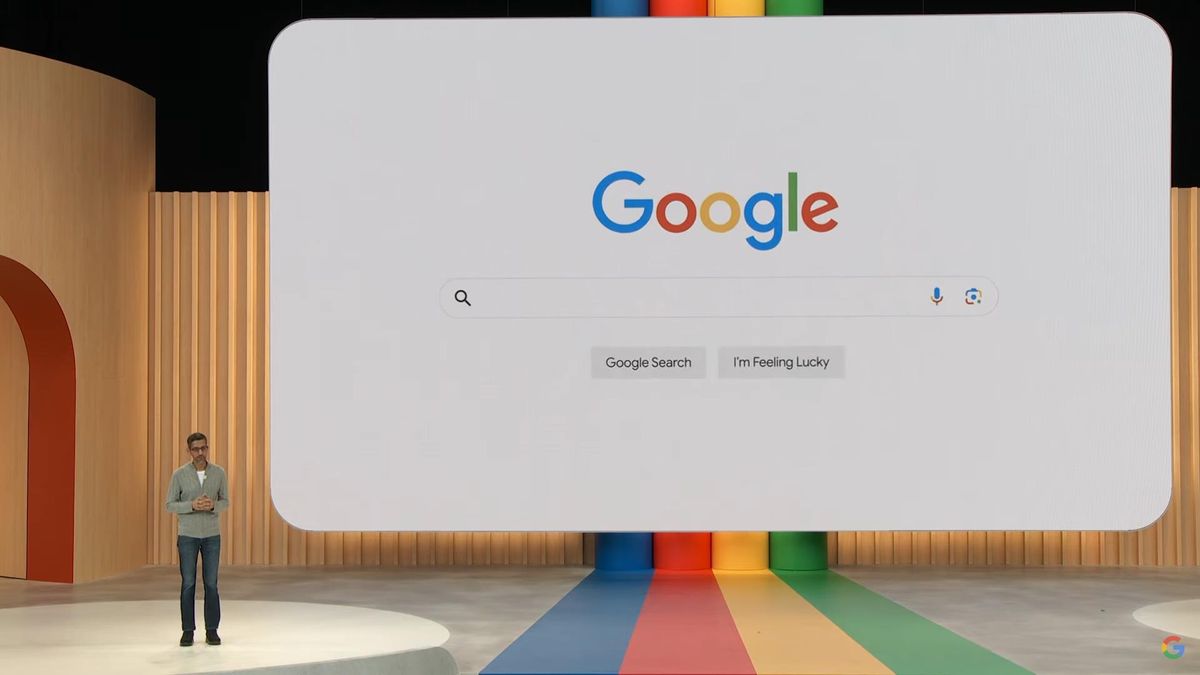 Google Search is the cornerstone of just about everyone's online experience. Often, it's the first thing you see when you boot up your computer in the morning, and the first place you go on your phone when planning trips, asking questions, or looking for recommendations.
The household-name search engine company has already shown its chops in the field of artificial intelligence with Google Bard, talkative rival chatbot to OpenAI's popular ChatGPT. Now, Google plans to update its search experience with AI, and you can try it out for yourself if you're signed up to the tech giant's 'Search Labs' testing platform.
With Google's AI-powered 'generative search experience' (announced earlier this year at Google I/O, abbreviated to SGE) you'll put an inquiry into the search bar and receive AI-generated responses on the topic, photos, and other relevant information from the web. So rather than seeing the first few results from different websites or platforms as you normally would, you'd first get the AI-generated results in a sort of brief summary, and then will be able to scroll down to find the usual results.
But how exactly does this new form of googling – an activity that has literally made it into most dictionaries at this point – stand to improve our online search experiences? Google has broken down three ways that SGE will make a big difference; let's take a look.
1. See it to understand it
The official blog gives an example of how visual results will be improved by the new search function. When you search for 'tiniest birds of prey', you'll first get pictures of the cute little birds, the generated text response, and relevant links below. Previously, you would've had to navigate to a different page for images, and go to a whole new website to receive any actual information.
2. Faster AI-powered overviews
With a new search engine layout, Google plans to cut AI response time in half with a recent improvement which will get you results a lot faster. If you're looking for cleaning advice, a place to grab lunch, or how-to guides, you're going to want that information fast. AI-generated responses can help cut down the time spent searching for answers to your query.
3. Learn more about what interests you
Google describes SGE as a 'jumping off point for exploring helpful information' and will include links to actual search results with each AI overview. They will be adding publish dates to these links to make sure you're kept up to date. In other words, SGE will help ensure you don't stumble across outdated info, and provide in-context AI-curated sources for further reading.
4. Get product recommendations instantly
Don't get us wrong – if you want a properly curated list of product reviews (say, a ranking of the best laptops), you're generally going to want to go to an actual website. But SGE can provide you a sort of potted summary of these best-of lists; search for a specific product you want to buy – Google suggests 'peel and stick wallpaper for kitchen' – and SGE can generate a list of the best options with links to retailers, along with an FAQ about the product you're searching for. It's a potentially useful alternative for web users who aren't sure which sites they can trust.